The Japanese experiences from Slush collected by Makoto Shiono, board member of NordicNinja VC.
The Nordic tech scene is on fire, and Japan is taking notice. In November, a delegation of Japanese investors and entrepreneurs travelled to Helsinki to attend the annual Slush conference and learn more about the country's thriving startup ecosystem. The visitors were impressed by the high number of young women in tech and the growing willingness of young people to take risks and start their own businesses. Japan is now betting big on its startup scene as the new government is focusing on supporting startups as part of its new economic plan.
Finland has recently been gaining huge popularity in Japan, with a growing interest in Finnish culture and technology. The Japanese have long been fascinated by the Moomins, but the current hot trend is saunas (just check Sauna Ikitai). When a delegation of over 100 Japanese visited this year's Slush, they were eager to experience the relaxing atmosphere of the sauna, enjoy some traditional salmon soup, and learn more about the secrets behind Finland's thriving tech industry. With a population of over 130 million people, Japan has the third largest economy in the world after the United States and China. However, the country is struggling to generate innovation and create new industries.
One thing that surprised the Japanese visitors at Slush was the high number of young participants, especially young women. In Japan, the number of women in management positions at large corporations is around 10%, and women in the tech industry events are, unfortunately, a rare sight. Sanna Marin, the Prime Minister of Finland, is highly celebrated in Japan, and seeing her on stage along with Slush CEO Eerika Savolainen (26 years old) astonished many Japanese executives.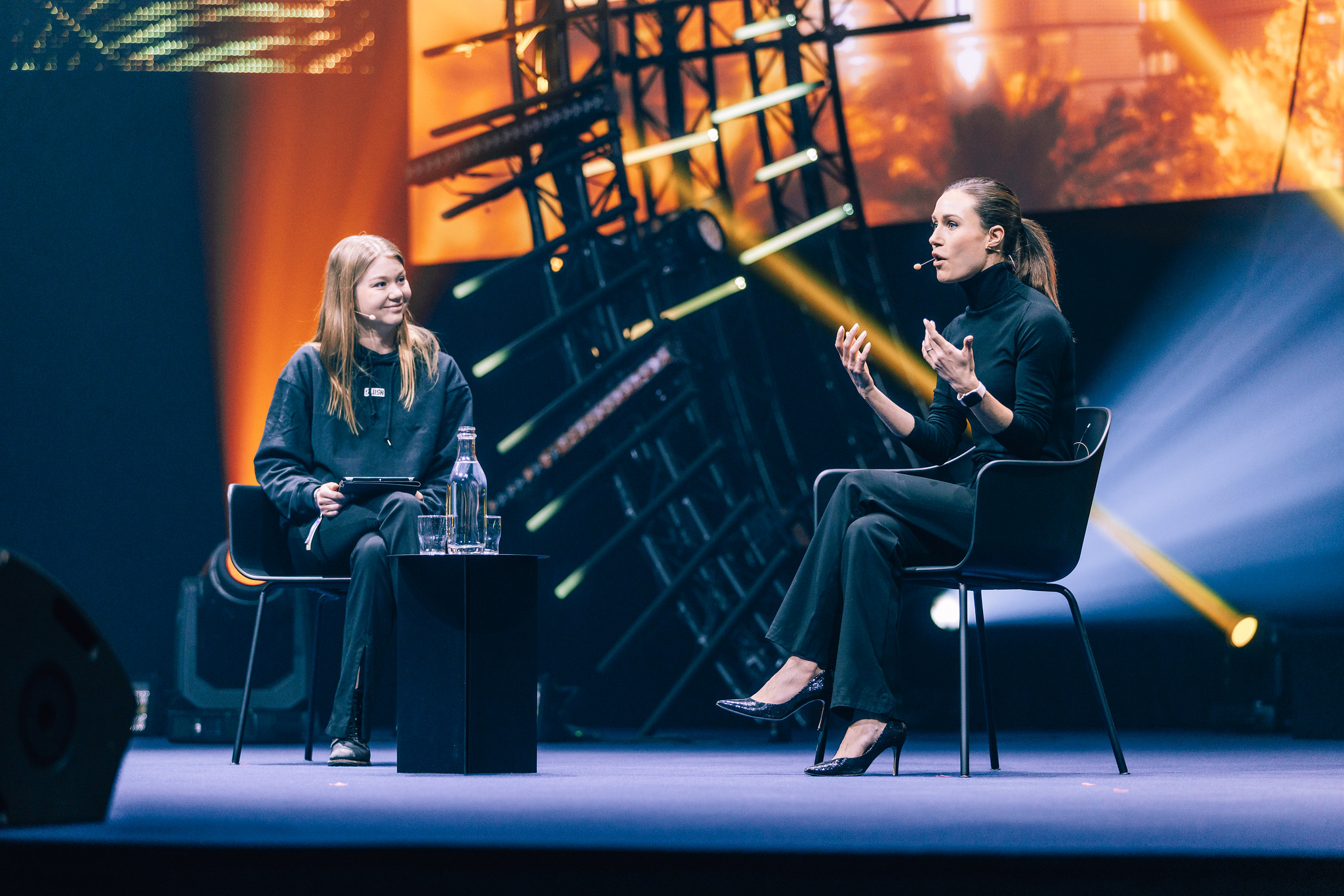 Slush stage talks by SLUSH CEO Eerika Savolainen and PM Sanna Marin. [Photo: SLUSH]
The fact that the event was held in English surprised many Japanese attendees, as there are not many tech events in Japan that are held in English. Unfortunately, there is a lack of confidence among many Japanese people when it comes to speaking in English. However, it is encouraging to see that more and more students are spending time abroad to improve their English skills and overcome this barrier.
This year, among visitors, many students from the University of Tokyo attended Slush, Japan's leading university. In the past, these students typically joined large corporations or consulting firms after graduation. However, in recent years, many students have started to look elsewhere – leaning toward entrepreneurship. Unlike Finnish universities, Japanese universities are not free, so students often feel pressured to secure well-paying jobs to recoup their tuition fees. However, this trend is slowly changing as more students take risks and pursue entrepreneurship. Slush was an inspiring event for these students, as they saw student volunteers working at the venue and being in awe of entrepreneurship.
The future looks promising for Japan's startup scene. The government, led by Prime Minister Fumio Kishida, has made support for startups one of its top economic priorities as part of its "New form of capitalism" initiative. This includes the appointment of a new minister to promote startup policies and the goal of boosting annual investments in startups in Japan to 10 trillion yen (around 70 billion euros) by fiscal 2027, up from the current level of 800 billion yen (about 5.5 billion euros). There are also new hubs and accelerators being established to support and promote the creation of new companies, such as the Startup City Project Japan and Tokyo's efforts to become "the most startup-friendly city," as well as initiatives to increase diversity, such as the Shibuya Incubation Program for Women.
Japanese students who attended Slush were inspired to take the leap and start their own businesses after being exposed to the buzzing entrepreneurial atmosphere at Slush. Many of these students were women, and we look forward to seeing them share their ideas at Slush in the future. In the meantime, we are excited about the next major English-speaking Japanese startup event, City-Tech Tokyo, which will be held on February 27-28, 2022.
We hope to see many Nordic representatives join our startup movement!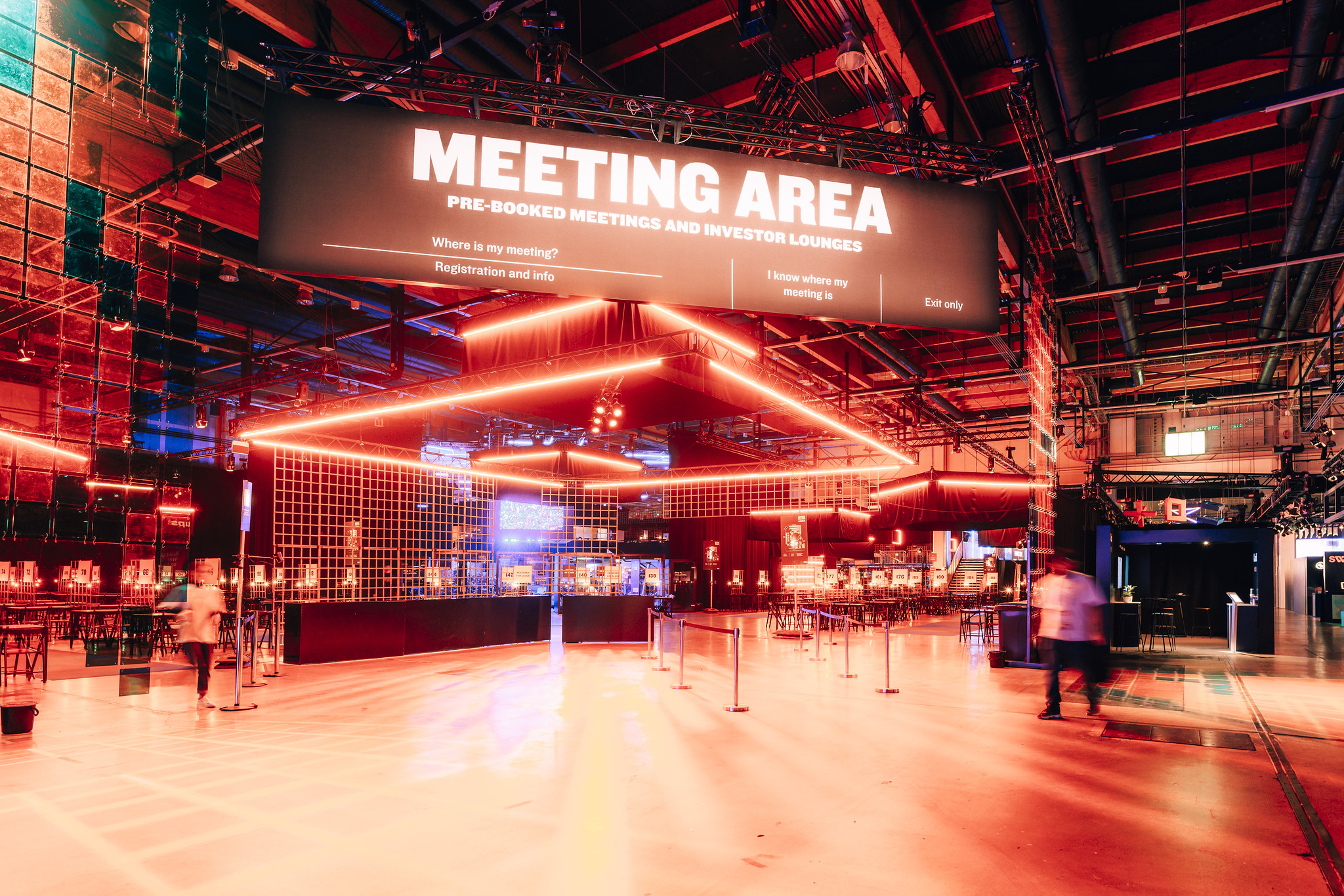 [Photo: SLUSH]